Shared mobility in London: What are your options?
Posted Friday 19th March 2021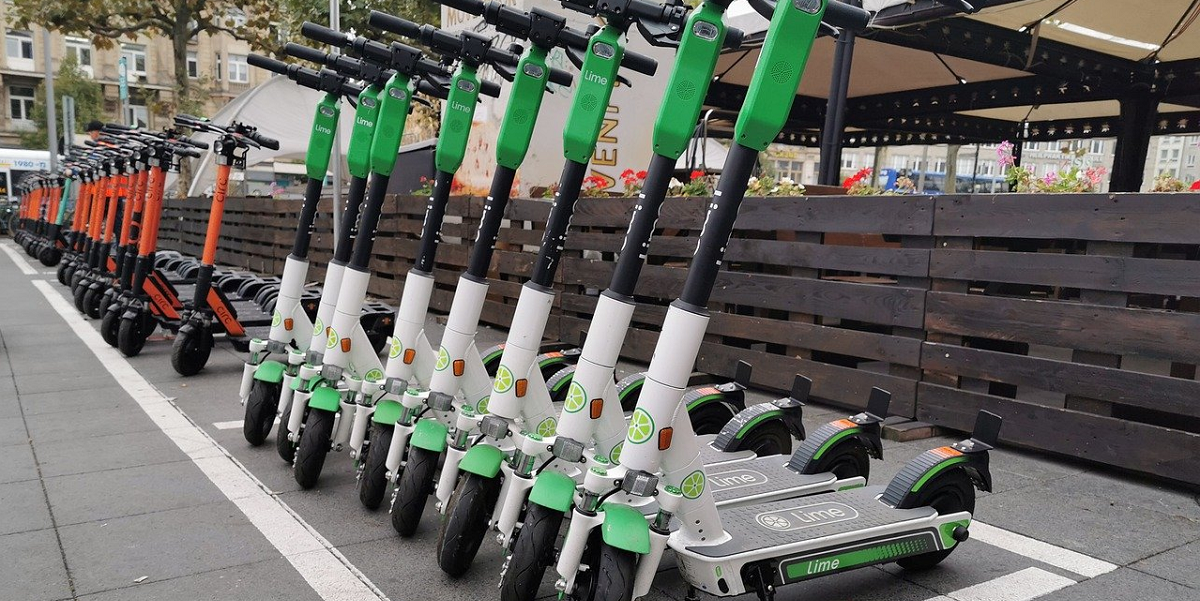 From e-scooters and e-bikes to hydrogen cars, and new forms of mobility such as autonomous cars, the development of urban mobility across the UK and the rest of the world is moving at an exciting pace. With UK private car ownership numbers falling, particularly in London, alternative shared mobility models have emerged.
While public transport remains a fundamental form of shared mobility, various new shared mobility methods have developed in the UK in recent years, based on shared use or shared ownership. Some examples include ride sharing companies, such as Uber and Bolt, and companies providing shared access to bikes, scooters and cars, such as ZipCar and Jump. Heavily enabled by digital platforms, these models offer increased efficiency, flexibility and sustainability to users and transport systems as a whole. As shared mobility options develop across the UK, we look at how London is adapting, and some of the models and regulations being adopted in the capital.
Car clubs
Car sharing schemes, known as car clubs in the UK, offer an alternative model to private car ownership. London has a range of car clubs ranging from traditional 'back-to-base' returnable models to more flexible one-way 'point-to-point' models. There are currently six car clubs in London, estimated to have more than 400,000 members; Transport for London (TfL) has committed to aiming for one million car club members by 2025.
Car club operators in London, and in the rest of the UK, must comply with the British Vehicle Rental and Leasing Association's (BVRLA) mandatory code of conduct. CoMoUK, a UK organisation set up to maximise the public benefit of collaborative mobility, runs an accreditation scheme for car sharing operators. These schemes and codes provide assurances to local councils and users on an agreed set of standards for car sharing operators and are supported by TfL.
London's governance has created some issues for car clubs when it comes to negotiating operating agreements with each individual borough and complying with specific local requirements regarding the management and ownership of roads; this has slowed the growth of some car clubs' operators and contributed to lower adoption rates by users.
Nonetheless many car clubs in London are taking on the challenge. 100% of car club cars are already compliant with the capital's Ultra Low Emission Zone and several car clubs now operate electric and hybrid vehicles too.
Bike sharing schemes
Bike and e-bike sharing schemes have both been established in London, with TfL backing the Santander bike share scheme. However, issues with dockless bikes schemes, such as theft and vandalism, and the lack of regulation surrounding parking of the bikes has caused concern in several UK cities. Several dockless bike schemes have come and gone; learning from the mistakes of these early schemes a host of new operators have emerged, such as HumanForest, FreeBike and Beryl Bikes.
Last year the operator Lime acquired Jump e-bikes and e-scooters. Lime plans to deploy a few hundred e-bikes at first in Camden and Islington and will expand as demand grows. Lime is working with local governments across the UK to ensure a better reception from public bodies than previous operators. TfL, in collaboration with London's boroughs, has established a code of practice for dockless bike share schemes ensuring that operators know what is expected of them, including restrictions on parking and the importance of operators educating bike users.
Conclusion
The shift towards shared mobility models in London is helping to reduce congestion and lower carbon emissions, whilst also providing users with more flexible and lower-cost transport options. Nonetheless, the continued development of shared mobility requires further collaboration between shared mobility operators, the government and local authorities to ensure the most efficient, safe and sustainable transport models for the capital and across the UK.
---
This article is for reference purposes only. It does not constitute legal advice and should not be relied upon as such. Specific legal advice about your specific circumstances should always be sought separately before taking or deciding not to take any action.
---
Share this article