Joelson advises Armonia on acquisition of Anabas
Posted Tuesday 9th March 2021
Joelson, the leading London law firm, has advised Armonia, a French facilities management provider to a wide range of companies in various jurisdiction, on the acquisition of Anabas, a full-service facilities management company based in the UK.
Armonia, founded in France over 40 years ago, now operates across France, Spain, Benelux, the Middle East and North Africa. The two companies' combined geographical reach into the UK market and across EMEA will be increasingly attractive to customers. The broadened service offering will increase business opportunities and create more development opportunities for individuals within its workforce.
Joelson's Corporate team was led by Partner, Phil Hails-Smith and supported by Chairman, Sheldon Cordell and, Solicitor, Harriet McDonald. The wider team included, Associate, Jude Salmon in the Property team and Partner, Jennifer Maxwell-Harris and Senior Associate, Reema Jethwa in the Employment team.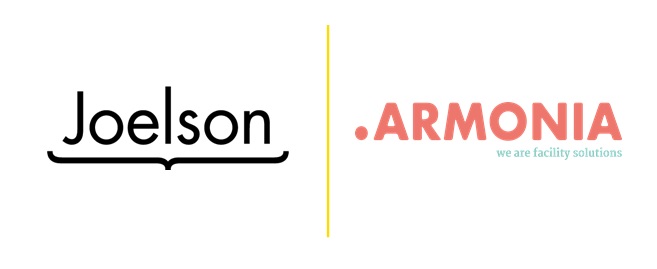 Patrick Thélot, Founder and President of Armonia, said:
"Joelson delivered expert guidance and counsel throughout the transaction and we believe that Anabas and Armonia's customers will benefit hugely from the deal. We are glad to have found a law firm that shares our values and ethos and at the same time, likeminded, personable lawyers to assist us in the process. It is a great time for us to be doing business in the UK and we are grateful for Phil and the rest of the team in ensuring this deal completed smoothly and on time."
Phil Hails-Smith, Partner at Joelson, said:
"We are pleased to have helped Armonia on the acquisition of Anabas on another overseas transaction. We look forward to continuing to support Armonia and the Sofinord group in the future. This deal demonstrates the continued interest of overseas buyers in the UK despite Brexit. We look forward to assisting Armonia and Anabas as they continue to grow and develop in the sector in the UK and beyond."
Sheldon Cordell, Chairman at Joelson, said:
"A great pleasure for our firm to work with Patrick Thélot's super team and Armonia's expert French corporate advisers and legal counsel on another successful UK transaction for Armonia. A tight timescale but it always works so well when the whole team, both in France and the UK, understands the key drivers, the dialogue is clear and constructive, and everyone is on the same wavelength: it all serves to ensure that the jigsaw pieces fit together as they should."
---
This article is for reference purposes only. It does not constitute legal advice and should not be relied upon as such. Specific legal advice about your specific circumstances should always be sought separately before taking or deciding not to take any action.
---
Share this article