Helping you to defend employment tribunals
Our lawyers act for corporate clients in defending Employment Tribunal claims of: Unfair dismissal based on actual or constructive dismissal, Discrimination based on sex, race, marriage or civil partnership, disability, sexual orientation, religion or belief, age, pregnancy or maternity, gender identity or reassignment, Breach of contract/wrongful dismissal, Equal pay, Injunction proceedings involving restrictive covenants and team moves, Bonus disputes.
At Joelson, we recognise the importance of helping others and putting something back into the community. We have a history of fundraising for good causes and this year Joelson is proud to be supporting City Harvest.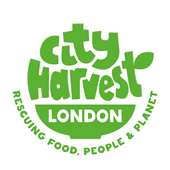 VAT No GB 233257088
Solicitors Regulation Authority No 509649